23 December, 2019
Open House 2019 with the University of Piraeus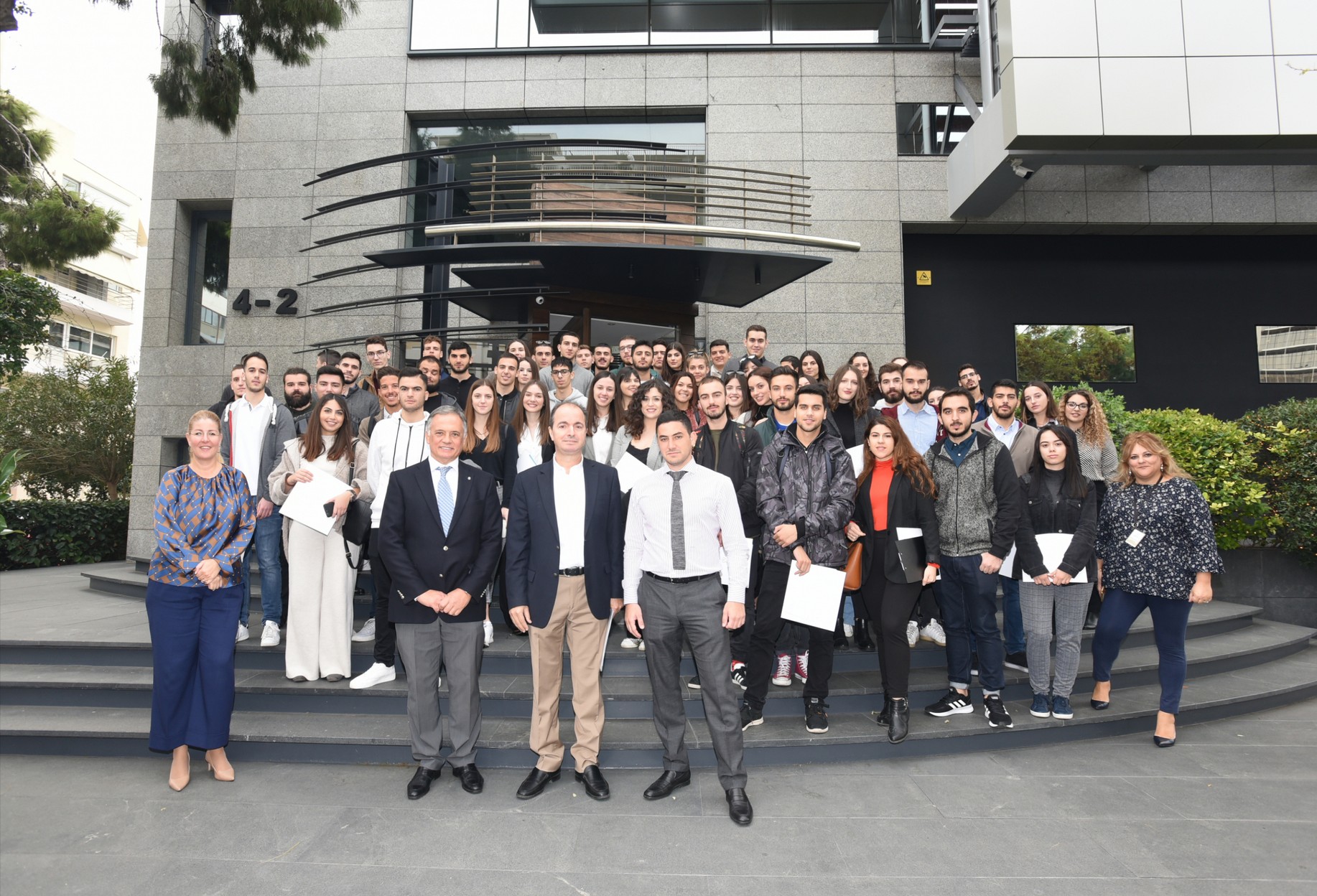 Queensway Navigation Co. Ltd hosted an Open House for the students of Maritime Studies Department of the University of Piraeus on 2 December 2019. Professor Ioannis Theotokas along with a group of 60 3rd and 4th year students visited the company's head office at Palaio Faliro as part of the module Administration of Maritime Companies.
Short presentations were made by the Heads of company's departments and the students had the chance to discuss with all personnel about the functions and every day business so as to get a glimpse of the structure of a maritime company and a taste of a typical workday.
We are excited that we had the chance to welcome and discuss with the future professionals of our industry and we are looking forward to more events like this that bring shipping companies and educational institutions closer together.